Unique private wellness in Prague
Private sauna and whirlpool on the banks of the Vltava river
RESERVATION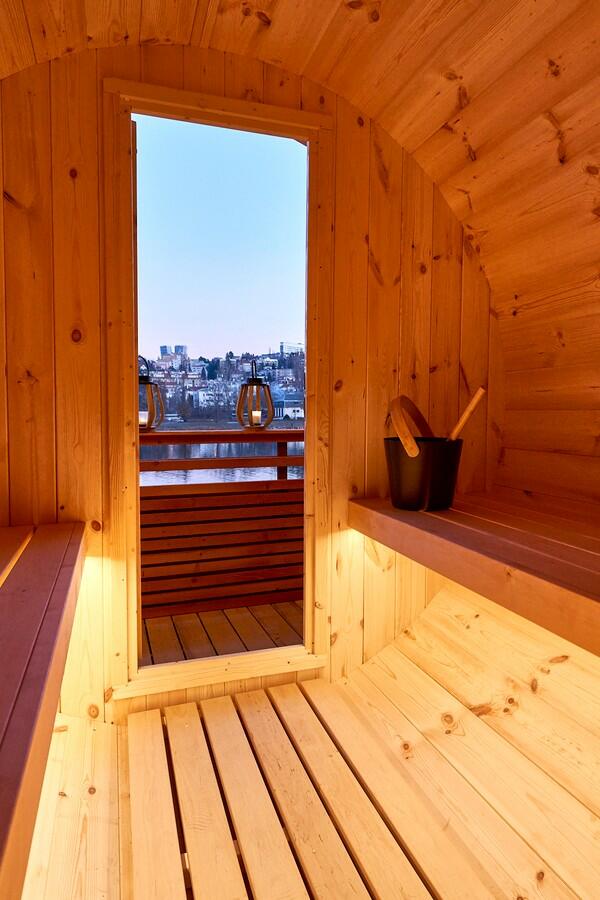 Welcome to the private wellness in Prague 5!
We bring to you a unique concept of mountain-type sauna and whirlpool on the banks of the Vltava river in the picturesque and quiet environment of Císařská louka. In our private wellness you will find a private sauna and whirlpool. Our saunas and whirpools are for up to 6 people.
In addition to our private saunas and whirlpools, a breathtaking view of Prague and our bar offering the best of Moët Hennessy's portfolio will contribute to maximum relaxation!
We will be happy to provide catering for you on request and our private wellness is also ready for private and corporate events – you can rent the whole wellness and have it just for yourself.
Private saunas
Our outdoor saunas are made of Nordic spruce and their shape ensures perfect air circulation. The temperature in the sauna reaches 80-90°C, but at the bench level it reaches an optimal 75°C. The maximum capacity is 6 people.
Although we have a sauna set ready for you, consisting of a sheet, towel, bathrobe and disposable slippers, you can of course bring your own bathrobe and shoes and thus reduce the impact on the environment. The saunas are disinfected and ventilated at regular intervals to evaporate residual moisture.
For maximum privacy, the saunas are separated and you can relax with a drink from our bar.
Minimum rental period for a private sauna is 2 hours.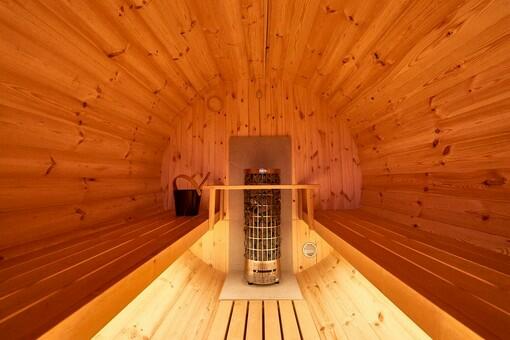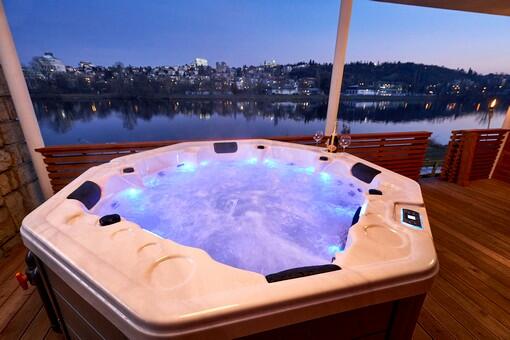 Private whirpool
Experience extraordinary relaxation in our whirlpool, which you will have only for yourself. You will fall in love with our outdoor private whirlpool with an unusual view of the river and Podolí.
You can also relax in the whirlpool with a rich selection of drinks from our bar. 76 nozzles and an ideal water temperature will take care of the regeneration of your body!
The whirlpool is equipped with several sophisticated external filtration systems and, together with constant circulation, keeps the water clean at all times. The system for monitoring the ideal pH of the water, together with regular disinfection, meets the most demanding hygiene requirements.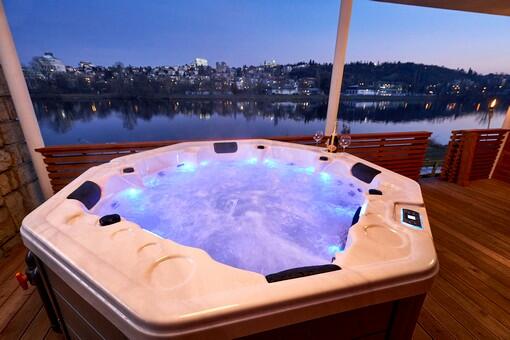 Public saunas
From Monday to Friday between 10 a.m. and 2 p.m., our saunas are available to the public at a discounted price of CZK 150/hour.
Come and warm up without the need for a reservation. From Monday to Friday between 10 a.m. and 2 p.m., our saunas are available to the public at a discounted price of CZK 150/hour.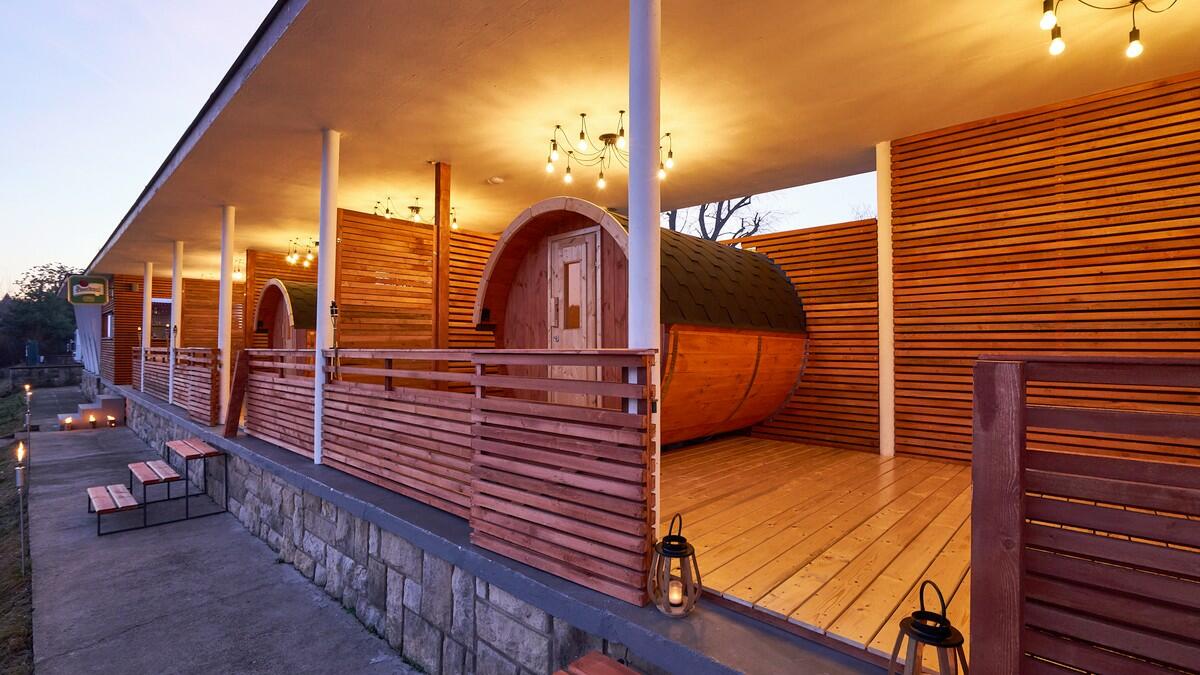 Gallery
See where you will relax.